Protect your family this flu season with REME-HALO®
Kills 99% of most Germs, Bacteria and Viruses on surfaces and in the air*
Reduce Allergens, Dust, Dander and Smoke
Used in Government Buildings, Hotels, Hospitals, Schools and Homes Worldwide
Patented Technology, Tested, Validated and Proven
*Tested by Kansas State University. RGF products are not medical devices and no medical claims are made.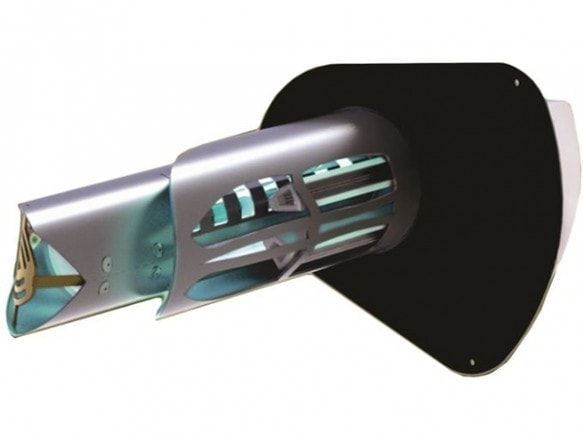 The award winning REME HALO® in-duct air purifier reduces odors and air pollutants by purifying every cubic inch of air that your
central air conditioning system
reaches. It is effective against all three categories of indoor air pollutants: Particulates, Microbial and Gases. You can now reduce common allergy triggers from particulates such as pollen, mold spores, dander and dust. Thoroughly tested to reduce airborne and surface bacteria & viruses, such as MRSA, e-coli, and Norwalk, to name a few. And, say goodbye to odors from cooking, pets, dirty socks, diaper pails, and musty rooms. The REME HALO® is like bringing fresh outdoor air inside without ever having to open your windows.
Designed, engineered and manufactured by RGF in the USA, REME HALO® uses a reflective electro magnetic energy cell to create ionized hydro-peroxides (H202). This unique technology tested and validated by third party independent labs and universities proactively reduces bacteria, mold and viruses in the air and on surfaces by 99% while also decreasing odors, smoke and VOCs. In addition, through bi-polar ionization the REME-HALO® has the added benefit of reducing airborne dust and particles. It's like bringing fresh outdoor air inside without ever having to open your windows.
About RGF
RGF manufactures over 500 environmental products and has a 35+ year history of providing the world with the safest air, water and food without the use of chemicals. RGF is an ISO 9001:2015 certified research and innovation company, holding numerous patents for wastewater treatment systems, air purifying devices, and food sanitation systems. Situated in the heart of the Port of Palm Beach Enterprise Zone, RGF Headquarters span 9 acres, with 130,000 square feet of manufacturing, warehouse and office facilities. RGF has recently upgraded their facilities, creating an increased vertical approach to manufacturing, further allowing the company to provide the highest quality and best engineered products on the market.